Cathie Ericson
Jul 12, 2021
What Are the Activities of Daily Living?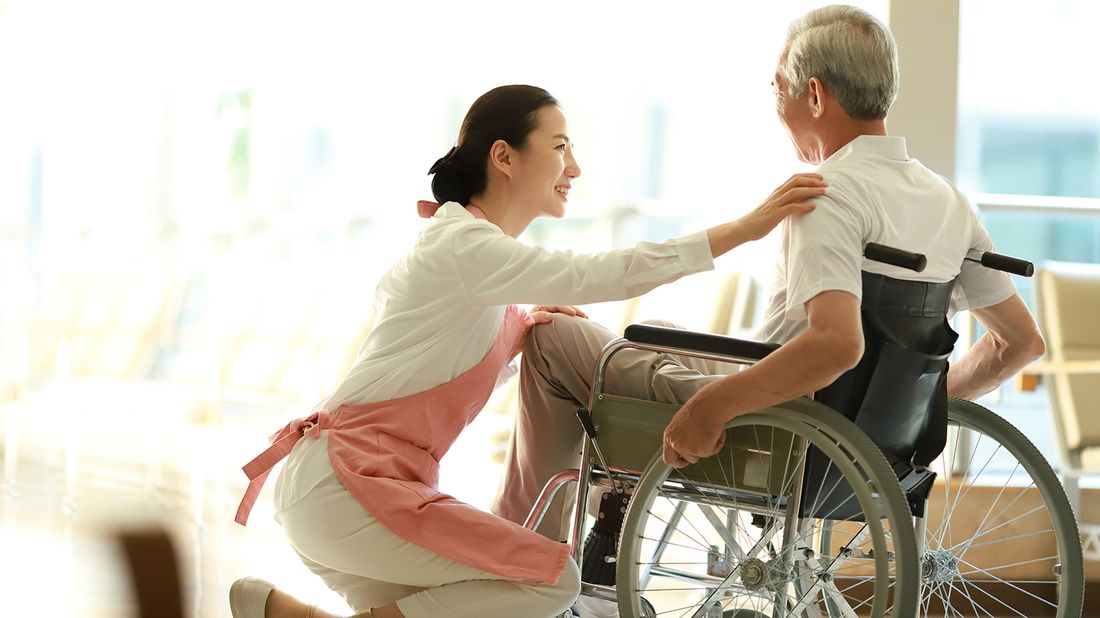 The phrase "long-term care" is often misunderstood to mean living in a nursing home. But long-term care actually covers a broader category of services. It refers to personal or medical services you might need, whether due to physical or cognitive impairments, to perform daily self-care activities and life tasks safely.
In the health care and eldercare industries, you'll often hear these types of self-care activities referred to as the activities of daily living, or ADLs. The exact definition of these activities may vary according to different caregivers and care facilities, but knowing generally what they entail can help you determine whether you or a loved one may needlong-term care services.
What are the activities of daily living?
The most well-known listof the activities of daily living is attributed to geriatric expert Dr. Sydney Katz. Some of the most basic ones include:
Bathing, including other personal hygiene and grooming activities

Dressing

Using the toilet

Mobility, including moving around inside the home and/or being able to transfer oneself to and from a wheelchair and a bed

Eating
There are also what are known asinstrumental activities of daily living, which are tasks that need more cognitive ability or require organizational or complex thinking to complete. These often include:
Transportation and shopping. Are you able to drive yourself or arrange for transportation to shop for household needs or attend events?

Managing finances. Can you keep track of your bills and manage your assets?

Meal preparation. Can you prepare a meal, including buying groceries and cooking or preparing food?

Cleaning your home. Are you able to keep your home reasonably tidy?

Managing communications. Are you able to reach out to others via phone or other communications methods?

Managing medications. Can you get the medicines you need and take them as directed?
Many people may see these functions decline as a result of the natural aging process, or as a result of illnesses like Alzheimer's or Parkinson's disease. Traumatic brain injuries or other accidents that lead to disabilities may also require the need for long-term care services. And with peopleliving longerthan ever, it's likely that many of us will have to cover the cost of assistance with everyday activities at some point.
How long-term care services are provided
Home-based care
If you plan to age in your home, you may need a caregiver to come on a regular basis to provide help with basic needs, whether that's bathing, dressing, cooking, cleaning or other household chores. Sometimes, family members, friends or other members of the community may step in and help, or the person who needs care may end upmoving in with family.But that isn't always the case, and eventually you may also need someone who can come into your home and help you. For a home health aide, a licensed or certified health care worker who can help with personal care and some household duties, expect to pay an average of $26 an hour, according to Northwestern Mutual's 2020 Cost of Care study.
Assisted living facilities
These are designed for people who need help with many of their daily activities but don't require the level of medical care that is provided in anursing home.Typically, residents will have their own room or apartment and share common spaces, such as a dining hall or social and recreational amenities. Residents are provided meals and assistance with personal services, in addition to some medical attention. Most facilities will offer access to housekeeping and laundry as well. The average price for a one-bedroom apartment in an assisted living facility is $4,800.
Nursing home
Sometimes called a skilled nursing facility, a nursing home provides 24/7 room and board, plus a wider range of medical services in addition to the personal care that residents may need. While someone might stay at a nursing home for a short stay while they rehabilitate, typically residents are there permanently to receive care and supervision for physical or mental conditions beyond what they could receive at home or in an assisted living facility. The average annual cost for a private room in a nursing home is more than $113,000.
Because it's hard to predict what type of long-term care you might need and for how long, it's important to include these costs intoyour long-term financial planning.TheLong-Term Care Cost Calculatorfrom Northwestern Mutual can help provide estimates for how much long-term care services could cost you based on where you live. But it's also important to start a conversation with a financial advisor so that you won't have to worry about how you or your family will be able to cover these costs.
Take the next step
Our advisors will help to answer your questions — and share knowledge you never knew you needed — to get you to your next goal, and the next.
Get started